Our Vision and Values
Vision and Values
Our Pupils are at the heart of everything we do. Empowered learners, resilient, risk taking, confident and determined – inspired by their learning so that individually they "go further" and are "better than ever before." These are the conditions we believe will result in higher standards educationally.
Go further and be better than ever before,

Sir David Carter, National Schools Commissioner, 2018
Our Trust is equally committed to ensuring that this aspiration is accessible to staff so that they are confident, risk taking, ambitious and drivers of their own professional development,deeply committed to being the best they can be so that provision is of the highest possible quality.
Our relentless focus on improvement means we are forward thinking, innovative and prepared to take risks within a secure context. All innovation and change is underpinned by the question "will it make the boat go faster?"
Will it make the boat go faster

Ben Hunt Davis, Olympic Rowing Medal holder
Having welcomed a third school into our family, the Trust is open to further growth underpinned by the simple principle "not just any school, but the right school." We would welcome likeminded partners who similarly share our vision and values and believe that all such partners enrich the Trust and bring a wealth of experience, expertise, and enthusiasm to our MAT.
Relationships are central to the success of our learners and we strive to foster strong, positive relationships with a wide range of partners, not least families and local communities. We work closely with a number of professional partners including the RSC, other local MATs, the local authority, local schools and other service providers (such as SEN services etc.) These relationships ensure that we can offer the very best possible experience for our children.
We are proud of the partnership working we undertake through our Endeavour Schools, school to school support service which has provided consultancy and practical support for a number of other local schools. Whilst supporting children in our locality beyond the borders of our own schools, the professional development that comes from both being supported and being the provider is exciting and rewarding.
Vision and Values
Our Vision for Endeavour Schools Trust is that all children and staff will be "inspired to excel." We believe that this vision is attainable and accessible to all if we:​
​Inspire: our children so that they "go further and be better than before." We want them to have ambition and high aspirations for their future and we want to instil in them a self belief and confidence that they can achieve whatever they set out to do. This means teaching them resilience, risk taking, integrity and determination as well as providing them with the knowledge, understanding and skills they need to follow their ambitions.
For our staff we want the same thing – for them to be inspired to be the best they can be professionally thereby creating high levels of job satisfaction, confidence and competence.
In our work with others, we want them to be inspired by our contribution to their own organisations so that they too are empowered and motivated to "go further and be better than ever before."
Excel: We are "relentless in our pursuit of excellence" for all involved in Endeavour schools trust. Our core driver is to further build on our standards and ethos – not just in terms of learning, but in the broadest sense.
This means that the continuing development of excellent pedagogy, broad and inspiring curriculum provision and a range of real life experiences for our children underpins everything we do.
For our staff, this pursuit of excellence is realised in the Trust investing in their potential. We believe in "growing our own" – that is giving staff the right opportunities for them to develop into "experts in the field," or, our leaders of tomorrow. It also means we "grow to go" – that is giving staff the best possible experience thus arming them to be ready to embrace new opportunities and roles outside of our Trust, where those opportunities are not available within it. This investment ensures all staff groups have the opportunity to excel.
Our growing school to school support services are providing excellent support and challenge to schools outside of our trust and are supporting them in their own "relentless pursuit of excellence."
Relentless pursuit of excellence" – "Magic Weavers

Sir John Jones
Respect: "Alone we can do so little, together we can do so much

Helen Keller
Any positive relationship is predicated on mutual respect and in order to work and achieve together our Trust is deeply committed to the principle of respect for all people; actively valuing diversity and the richness that is brought to our Trust by every single member of our school communities. Underpinned by the simple principle encapsulated in the quote above, the Trust is also determined to ensure that in everything we say and do, children learn to respect all others, themselves and the world they live in.
This vision is reflected in our behaviours, relationships and in the day to day experience of all who enter our buildings; and crucially through our curriculum provision, our children.
These are the core values that characterise our Trust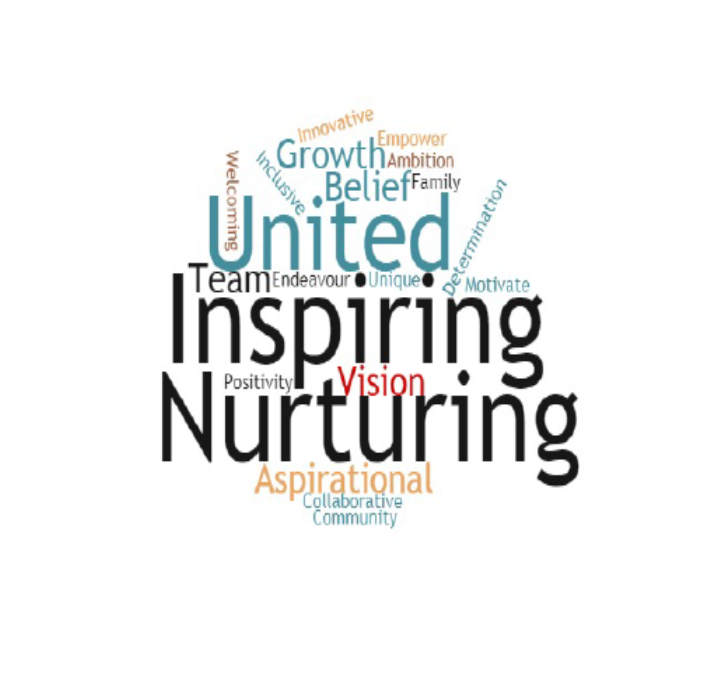 These have been defined by our Trust team and resonate with the values that all partners of Endeavour Schools Trust hold.